Inaugural of Al Masar Gallery's New Venue AL MASAR Gallery | The Art Lounge | Premier Exhibition | Masterpieces | 21 October – 23 December 2012 | Group Exhibition by Gallery Artists
Unique solo exhibition by the late star of the 20th century Egyptian art, Mounir Canaan (1919 - 1999) featuring the "X Condition" Collection which is produced post 1967. The exhibition by the renowned & pioneer late artist Mounir Canaan is showcasing his masterpieces from the 1960-90s.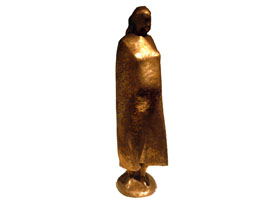 Al Masar Gallery | Contemporary Art would like to announce the inclusion of the artwork of established sculptor Essam Darwich in the 5th Beijing International Art Biennale .  The artwork will be showcased in the biennale's exhibition titled "Future and Reality" held in the National Art Museum of China, Beijing which will showcase works by 261 international artists from 28...

Fatal error: Call to undefined function previous_post_link_plus() in /home/content/39/7590739/html/wp-content/themes/almasar/pagination.php on line 5