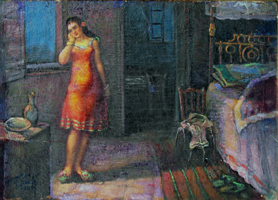 Solo exhibition by eminent artist Mohammed Sabry (b.1917) featuring artworks from 1940 to 1970.
[tab name="Gallery"] [/tab] [tab name="Biography"] Al Ghoul Ali Ahmed is a pioneering sculptor & painter born in 1933 in Sohag, Egypt. He has earned a BA from the Faculty of Fine Arts in 1963, his MA degree in Fine Arts in Alexandria in 1971 & his P.h.D in 1977. He was professor &...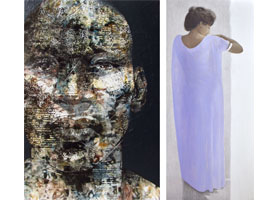 Al Masar Gallery | Contemporary Art is delighted to announce the booming sale results of unique artworks by gallery artists Ibrahim El Dessouki & Kareem Al Qurity at Christie's Dubai Auction titled " Modern &Contemporary Arab, Iranian & Turkish Art Part II" that took place on 30 October 2013. The success that each artist has...

Fatal error: Call to undefined function previous_post_link_plus() in /home/content/39/7590739/html/wp-content/themes/almasar/pagination.php on line 5